Before you choose to book a hotel at the airport you have to know that the Fiumicino airport is on the coast, very close to the sea, at a distance of about 25 kms from the center of Rome. The city center is connected by a direct train (Leonardo Express) that leaves the airport every 30 minutes. The trip has a duration of 35 minutes.
How many hotels, at the airport of Rome?
Inside the airport there is only one hotel: Hilton Rome Airport. All the other hotels that are considered "Rome Airport Hotels" require a transport service Shuttle offered by the hotel or a private taxi service.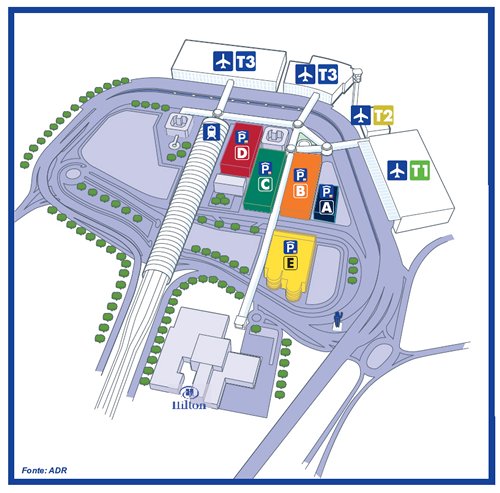 The Hilton Rome Airport is the closest hotel to the airport, with direct view of the passenger terminal. The Hilton Hotel in Fiumicino Airport is connected to the airport (Terminal 2) by a walkway. The Hilton Rome Airport is the only hotel within walking distance from the passenger terminal.
Other hotels near the airport of Rome are: Leonardo Da Vinci Rome Airport Hotel (Formerly Courtyard by Marriott Rome Airport), and a second Hilton, the Garden Inn; both have a shuttle service. Cheaper options are the Comfort Inn or Mach 2