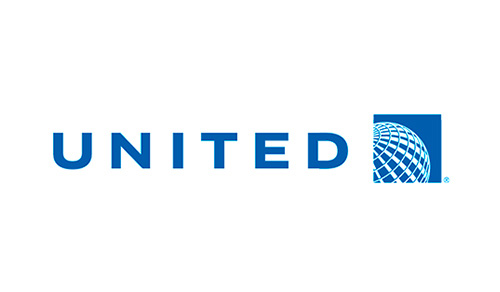 Rome airport taxi at United Airlines terminal
Lastminute airport taxi?
+39 33.88.117.116
Terminal
Arrivals Terminal:
United Airlines lands Terminal 3 at Rome Airport (FCO).
Departures Terminal:
United Airlines takes off from Terminal 3 at Rome Airport (FCO).
Please note: Some flights while labeled United Airlines, are codeshare flights operated by other airlines. In this case, Terminal 1 is used for codeshare flights labeled United Airlines. In any case it is always good to check the terminal with your airline.

Check-in
With United Airlines, check-in is available from 24 hours before departure, and passengers can choose to print their boarding pass either at the self-service kiosks, or at the airline's check-in counter or have it received on their smartphone in electronic format to be shown at the boarding gates.
The check-in process and the delivery of any hold baggage must be completed within 60 to 90 minutes on international connections. Online check-in is only available for those with an electronic ticket and those who have not requested special services.
The company recommends arriving at Fiumicino airport from three to four hours before the flight.
Informations
Popular routes from Rome Fiumicino airport