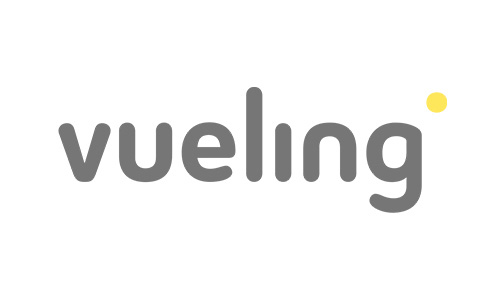 Taxi from the Vueling terminal at Rome Fiumicino airport
Licensed Airport Taxi Transfer Service

Need a Taxi? Skip the line! Confirmation is immediate
Lastminute airport taxi?
+39 33.88.117.116
Terminal
Arrivals Terminal:
Vueling lands at Terminal 1 and more rarely at Terminal 3, Rome Airport (FCO).
Departures Terminal:
Vueling takes off from Terminal 1 at Rome Airport (FCO).
Please note: it is always good to check the terminal with your airline.

Check-in
With Vueling, online check-in can be done from the moment the ticket is purchased, up to 4 hours before flight departure. If you do not wish to purchase a reserved seat, you must wait seven days before your flight to proceed with check in.
For online check-in you need your booking code and the name of the departure or arrival airport. Remember that, even after checking in online, you must be at the boarding gate at least 30 minutes before the departure of your Vueling flight.
Informations
Popular routes from Rome Fiumicino airport