Airport transfer.
Get a Free Quote
Licensed Airport Taxi Transfer Service

Need a Taxi? Skip the line! Confirmation is immediate
Taxi at the last minute? Call Us / SMS / WhatsApp :
+39 33.88.117.116
COVID-19. Sanitization of taxi and chauffeur-driven car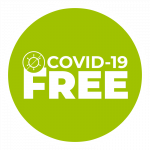 Drivers of taxis, shuttles and limousines must comply with the legal obligation that provides for the sanitation of their car after each race and that of wearing masks while driving.
At each ride the driver of the taxi, shuttle or limousine must personally clean and sanitize the rear seats where the passengers access
Taxi fares from Ciampino Airport to Rome Centre are fixed
The authorities in Ciampino have set the taxi fares from Ciampino airport to Rome Aurelian Walls (The historical center of Rome) in 30 euro.
The price includes the baggage and is for up to four passengers, and is valid for both directions: Ciampino airport to Rome City, and Rome City to Ciampino airport.
The price seems very interesting. It is much less than the cost of a taxi from Fiumicino Airport to Rome City center.
But beware of a few things.
If your destination is outside of the Aurelian Walls (in practice the historic center of Rome), the price of the trip is metered. And the price may go up to 60 Euros with ease.
The cars of the taxis are of different sizes, there are big but also small, and in any case are better suited to a business man who travels with 1 suitecase and 1 briefcase, rather than the family on vacation. So if you have more than two large suitcases, book a Rome taxi might be a poor choice. Also because, if the rate is metered, you will pay the supplement also on the number of bags.
Finally, consider that Ciampino Airport is a small airport, and therefore not very busy, which is because Rome taxi drivers do not like to go there. It is often difficult to find a taxi and you are forced to take the bus.
Book a private car transfer in advance has many advantages
A good alternative, is to book in advance a private airport transfer service. In fact, there are many advantages.
First of all we have negotiated a very advantageous price, which varies from 45 euro to 70 euro depending on the number of people and amount of luggage. For example, 4 passengers with two large suitecases and two cabin bags, pay 45 Euros in only. This price is fixed, it's cheaper than a taxi, and is valid for the whole of Rome (even outside the Aurelian Walls), no hidden prices.
You will get a Personal Meet & Greet. Flights are monitored, you do not have to worries about flight delays. Instant reservation and confirmation.
Do you need support? There is a 24hrs help line. If you need a baby carseat, you can reserve one for free.

Tripadvisor gives a Travelers' Choice award to accommodations, attractions and services that consistently earn great reviews from travelers and are ranked within the top 10% of properties on Tripadvisor.
The certificate of excellence was awarded to us in 2012, 2013, 2014, 2017, 2018, 2019 & 2020